Last year, my friends and I participated in the Greatest International Scavenger Hunt the World Has Ever Seen (GISHWHES).
We had no idea what we were getting ourselves into with GISHWHES.
We had to do the weirdest, most random, craziest but most genuinely fun tasks.
We fought invading drones using only weapons found in our kitchen.
We made heavy metal album covers for our dogs.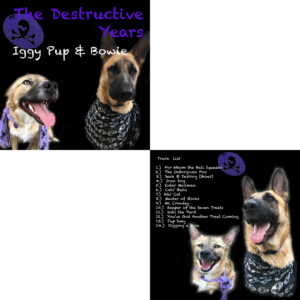 We embodied the name of a street in our town.
We supported our local police by delivering them ice cream (while dressed as candy fairies, of course).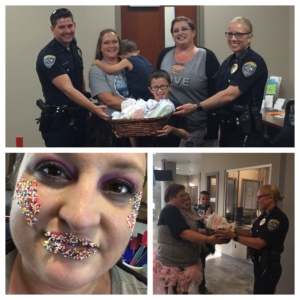 We dressed as dogs attacking sprinklers, created a live version of a family portrait drawn by a three-year-old, dressed as superheroes doing everyday chores and painted along with a Bob Ross video.
There were lots of silly tasks to complete but there were also a number of community service tasks on the GISHWHES list as well.
We were dressed as fairies but the point of delivering ice cream to our local PD was to make them smile and let them know they're appreciated.  And they truly seemed to appreciate our visit and our thanks.
We left coupons at our local store to help people save even a little money.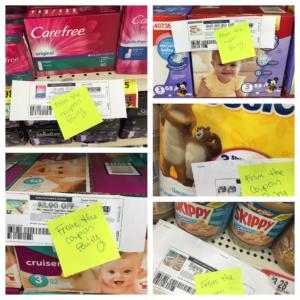 There were tasks that included reading and visiting at a local nursing home, one asking you to send birthdays to a boy with severe autism and another asking you to volunteer at your local veteran's hospital, clinic or non-profit dedicated to veteran affairs.
It was crazy, it was fun, it was heartwarming.
So we're doing it again this year.
The only disappointment from last year was that our team was made up of 15 people, but only three of us (me, Sarah and Mike) participated.  So we're hoping to get some more of our friends to join us for this year's craziness.
And did I mention the winning team gets a trip to Hawaii?
Please let me know if you'd like to join our team and I'll send you an invite!
(Check out some more of our GISHWHES 2016 photos.)